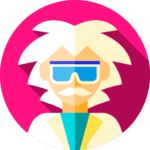 Live Nerdy Network
Connect with Hobbyists
Arduino – Raspberry Pi Enthusiasts
around the World.
Post discussions, publish projects, ask for help and share your knowledge.
Lots of latest
Arduino and Raspberry Pi Projects and Tutorials
for you to Tinker With.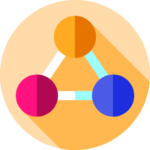 Lots of DIY Tutorials
Large collection of project tutorials based on
Raspberry Pi, Arduino, Linux, WiFi
Projects and Experiments.
Have Fun Projects or Crazy Ideas?
Want to Show Off Your Talents?
We have dedicated space for
show casing your projects.
Featured Project
Amazing Pick and Place Robot Using Arduino and Robotic Arm – Introducing an awesome new cool looking robot that can pick,place and move objects around it.
Hope you have gone through the introduction part of the Spinel Crux L2 – Arduino Pick and Place Robot with Robotic Arm. Looks cool with under glowing lights right? Why not build one for yourself? Here we will learn how to build a robot and connect a robotic arm on top of it and build our own DIY pick and place robot.
[/vc_row]