The future is coming to Dubai. Expo 2020 Dubai is just around the corner, and with it comes a host of new technologies that could change our lives forever. One of the most important innovations on display at the event is smart robots. Robots have become more intelligent in recent years, but they are now being programmed for specific tasks so that they can work alongside humans without causing any harm or inconvenience. The people behind this futuristic technology hope to show visitors what life will be like in the not-too-distant future where robots are everywhere – from grocery stores to schools!
What is expo 2020 Dubai?
Expo 2020 Dubai is a World Expo that's going to be hosted by Dubai in the United Arab Emirates. As curtains go up in a few days in Dubai for the long-awaited expo, the mega-event promises robots, and other smart technologies. Visitors to this biggest event will be assisted with robots! The programmable robots at Megafair offer a wide variety of services that gives a glimpse into what the future looks like.
Robots in Expo 2020 are intelligent machines that can do specific tasks. These robots at expo 2020 allow visitors to experience the world of robotics and how it will shape cities!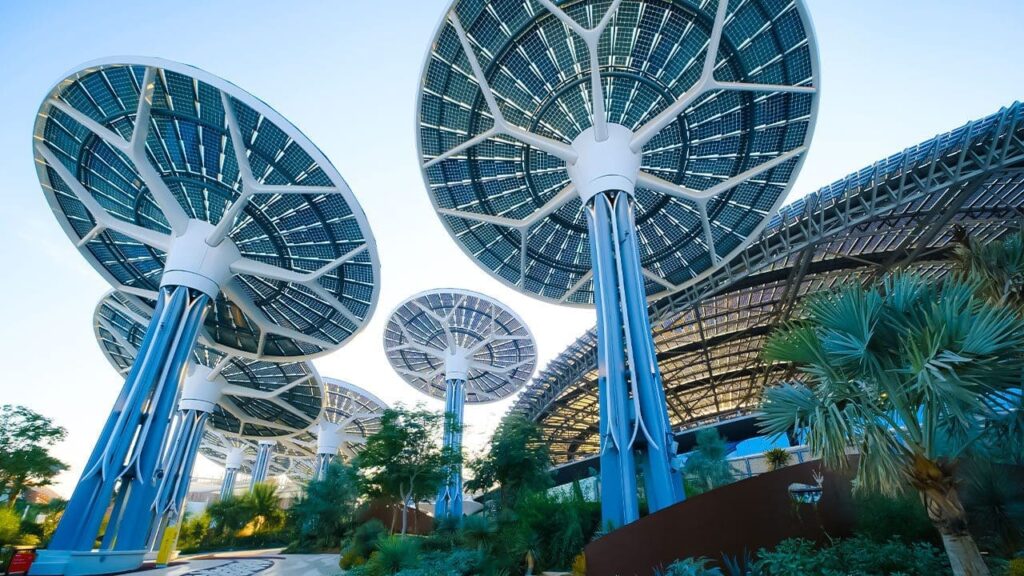 Future of Robotics – robots have become more common, but now they're programmed for certain tasks so that they don't harm or inconvenience humans. This futuristic technology is designed to show what life would be like with robots everywhere from grocery stores to schools.
Robots in Expo 2020
The robots at Expo 2020 Dubai are fun and futuristic. They will be deployed to make your experience that much more special. Here's a look at robots you may meet when the Greatest Show on Earth kicks off in October!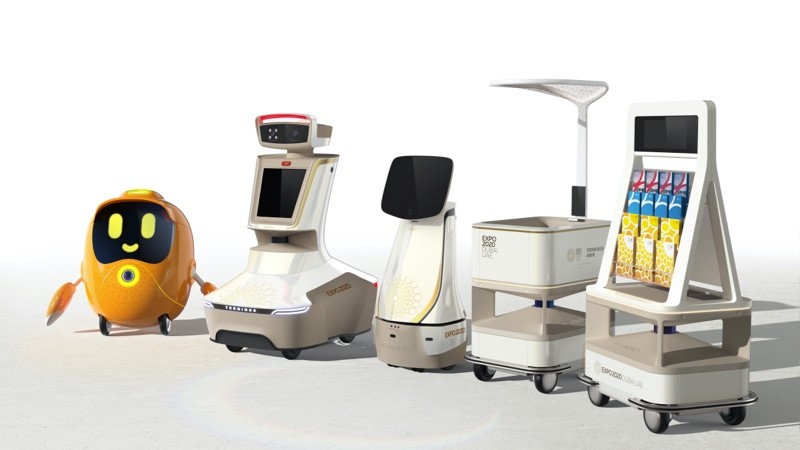 One robot will be on hand to guide you around the Expo. This robot uses sensors and cameras so it can navigate through crowds of people with ease. It is also integrated with Google Maps so visitors can easily find where they are going! Other helpful robots include robots that will check your temperature if you are feeling sick or overheated at the fairgrounds via a wristband sensor. Also, robots make coffee for attendees who need caffeine in order to keep up their energy throughout the day! These robots not only serve beverages but they provide fun games for expo goers as well!
The robots at Expo 2020 Dubai this year make your experience more special by providing information about what's going on in the Expo. They also provide fun games and beverages. You can expect robots like this to make your experience more special at the Greatest Show on Earth in October!
Check out These Awesome Robots in Action!
---
The Panda Robot
A friendly panda robot and a massive lantern with flashing lights will be crowd pullers for the China pavilion at Expo 2020 Dubai. When the black and white robot Youyou walks through a pavilion, it can pull off some tai-chi moves to show how calligraphy penmanship has been practiced for centuries. The Giant Panda, a national treasure in China and is considered one of the world's most endangered species. The cute robot has been designed to act as an ambassador for peace between humans and Pandas-to spread friendship!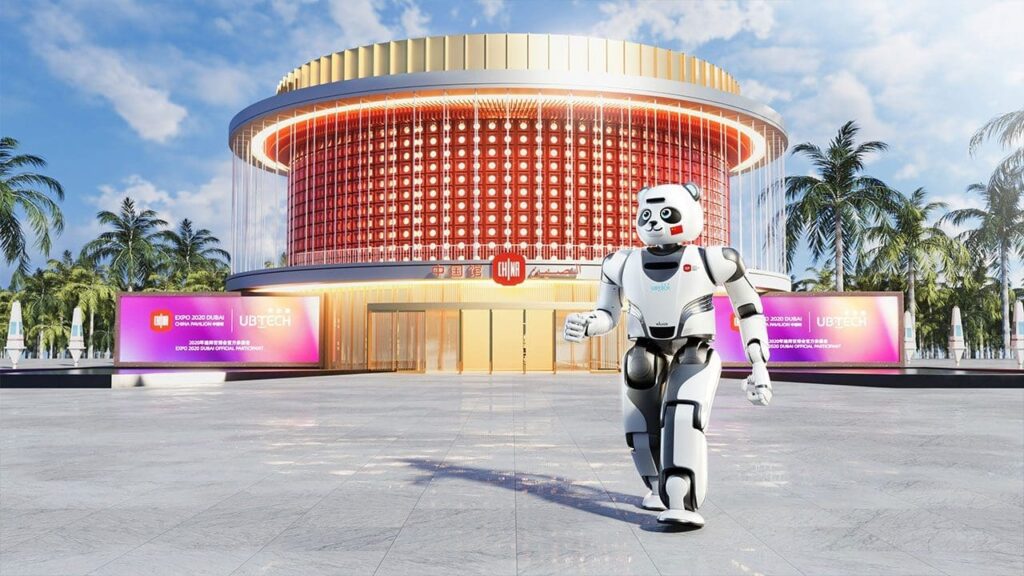 Opti-Bot – Expo 2020 Robot Macot
Dance with Opti, the AIoT-powered robot. He's an orange-colored creature that can do anything! Run around on your expo site and interact with people or even tell you jokes if he feels like it. The Terminus Group designed him to be convenient yet safe so all of his features work together seamlessly for maximum enjoyment – without forgetting about safety either because this little guy has detection sensors on every side which means no running into things by accident (unless they're part of what he is detecting).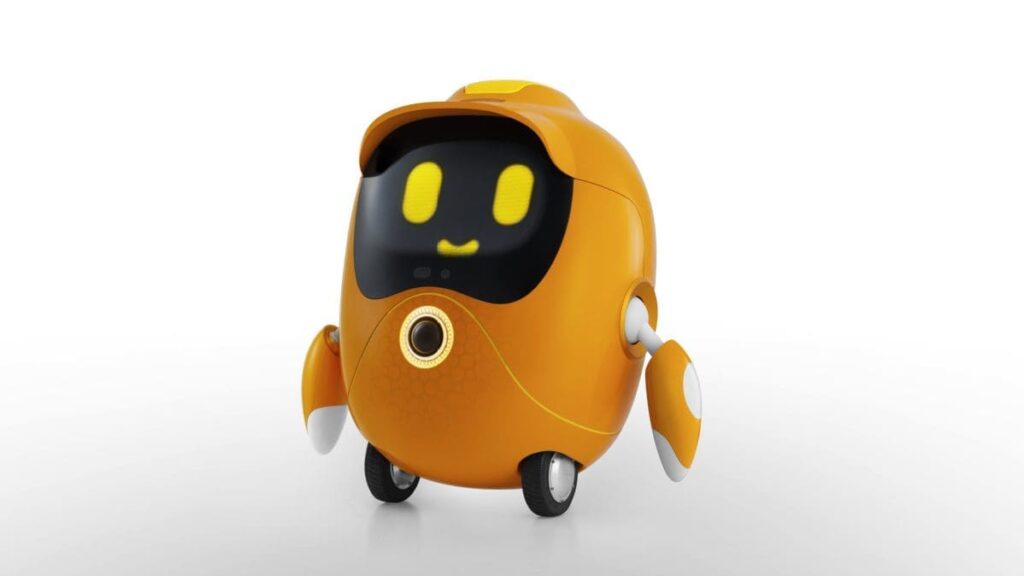 The Terminus Group's Opti is a humanoid robot of many talents. He can greet visitors, entertain with dance moves, and even tell you jokes! The AI-powered orange creature was developed by the company to help them at events such as expositions or trade fairs where having humans around would be inconvenient for some reason (like if people were allergic). With an interactive multi touch screen display that allows him to interact wirelessly via voice function inputting commands into his brain like "tell me about yourself" or executing tasks while also showing facial expressions
Food Preparing Robot
The Smart Robotic Chef is programmed to prepare various types of food at speed and even makes it to customer's preferences. Around the world, this cooking robot may be one of only its kind in making a complete meal without any human intervention! It can also make some mean cups o' joe (or tea).
Imagine the possibilities: you wake up in your pajamas with hot food waiting for you. It's like a dream come true! A new robot has been introduced that can make meals and deliver them right on schedule so there'll never again be an excuse not to eat healthily or get enough of those important nutrients from our diet. The automated cooking robot can cook a variety of meals for you.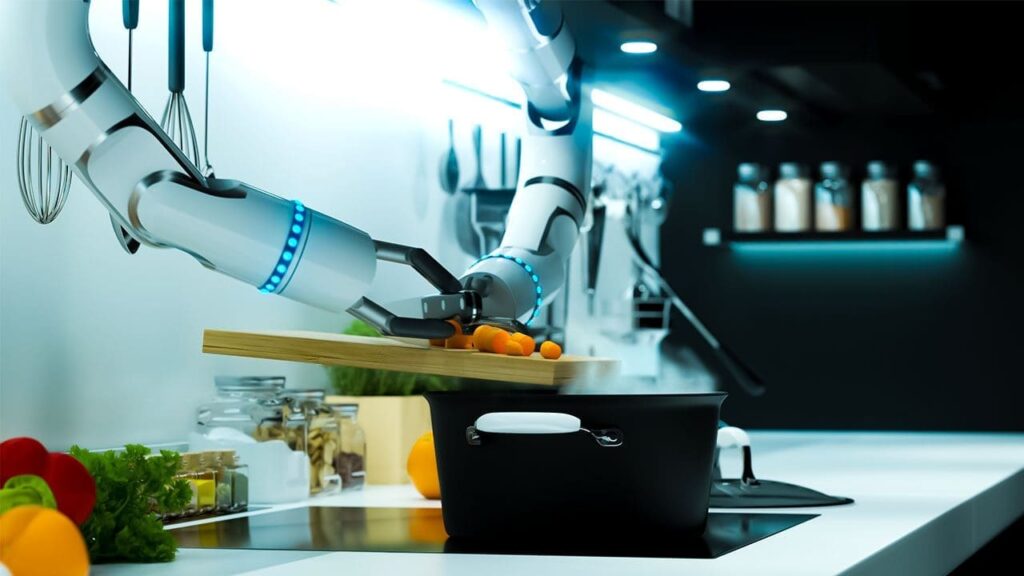 Talabat, the official food delivery provider for Expo 2020 will be showcasing its services at this year's world's biggest cultural gathering. Millions of visitors are expected to showcase what is in store when it comes to future experiences related to dining out!
Patrol Bot – Expo 2020 Robot Ensures Safety of Visitors
The next generation of security bots is here! These robots will serve to protect and monitor the Expo site. Equipped with an HD facial recognition camera, real-time thermal camera, and SOS button these mobile platforms can be on duty 24/7 in order to remind visitors about safe practices such as social distancing from other human beings or animals at your doorstep…or not so much as they might want you there themselves
The high-performance platform also uses voice recognition for questions asked by viewers during surveillance operations. The Patrol Bot has been designed specifically around how individuals interact while staying safe inside their own country's borders – after all, it was built using input gathered through extensive research into public attitudes towards optimal safety standards looking ahead decades rather than just this year alone.
Attendant Robot – Provide Information to the Visitors
The new ATTENDANT BOT is here! Designed to take you on a personalized guided tour, this bot will show the way towards your designated destination. With its fully equipped multi-modal interaction including voice and facial detection as well as natural language processing abilities, it's no wonder that these bots can easily navigate through all sorts of crowds with ease while delivering information about whatever interests them most--whether it be nature or history for example (or both!).
The future is now at your fingertips! The new ATTENDANT BOT can show you the way to any destination with its fully equipped voice, facial detection, and recognition technology. It's a must-see for visitors of Expo 2020 who want information without all that pesky human interaction (and their awkwardness).
Delivery Bot – The Delivery Robot of Expo 2020
The DELIVERY BOT is a robot that can carry materials around the site. They have an automatic weight detection system, so it won't get tired or jittery while making its rounds! It will also return to re-stock as well as recharge itself after each delivery job. Finally, there's voice recognition technology built right into their software which allows users questions about anything from stock levels all the way up until daily production numbers without having any operators intervene during work hours (a huge hassle if you ask me).
The Vending Trolly
The Vending Trolley is a robot that can be converted into different roles. They are fitted with racks to carry visitor guides and reading materials or maps, but it also comes equipped with baskets and catering trays for when you're not too far from an outdoor eating area! Completely autonomous without any human interference at all, program your location preferences in advance so they'll always know where their next meal should come from (or stop by some ice cream along the way).
Yanu – Cocktail Mixing Robot of Expo 2020
So, you've never had a drink served by an AI-powered robot? The Yanu bar at the Expo 2020 Estonian pavilion is not only visually attractive but also offers a practical user experience.
They are making drinks as if they are human beings themselves! It can make soft drinks, juices, and cocktails from this friendly chatbot bartender who has no problem mixing up something custom just for your taste buds' delight--whether alcoholic or not too there's always room for creativity when vacationing abroad right??
Doctor Robot – Robot that can Perform Surgery
Robotic surgery is quickly becoming a popular alternative to traditional, manual surgical techniques. Robotic systems use camera arms and mechanical hands with instruments attached that the surgeon can control while seated at their computer console near an operating table in order to give them high definition magnified 3D views of your site being operated on
Robots are coming for surgeons who want more time during operations without having someone else do all those tedious tasks like tying off blood vessels.
Surgeons who use the robotic system find it to be a flexible and precise means of performing operations. The precision offered by this technique, along with having enhanced control during an operation are just two factors that make it such an attractive option for doctors looking in on these surgeries from afar as they happen right before them!
The Virtual Robot Cop of Expo 2020
The Dubai Police have launched a game modeled after the Expo 2020 event that lets players experience this world fair through robot's eyes. The Virtual Technology Centre in Dubai Police developed an all-new adventure game to be played at Expo 2020, and it's called 'Expo Adventures'. The cadres there have been working tirelessly for months on end without a break away from their work so that they can show off what Emirati technology has come up with this time around!
Check out the gameplay below!
Are these Robots safe?
The robots at expo 2020 Dubai are safe to use and won't cause any harm or inconvenience. In fact, they will be designed in a way that makes them appealing to visitors – just like the robots from Star Wars!
Conclusion
Dubai 2020, the world's first World Expo to be hosted by the United Arab Emirates. It's a huge event that is set to take place in November of 2020. The UAE has been putting all sorts of preparations into this mega-event but one thing they haven't talked much about is robots! Yes, folks, robot assistants will be at your beck and call during your journey through the expo grounds which promises to offer visitors an extraordinary experience as it brings together human ingenuity with robotics for smarter living. Think you know what smart technologies look like? Well come and see them live and in person at Expo 2020 Dubai where we'll show you how such innovations can shape the city of tomorrow. To learn more on our blog or sign